Why is SOLAR F/X unique?
There are many sunscreen products on the market and they all provide protection from the damaging effects of the sun. Most sunscreen products are designed for use during prolonged sun exposure to prevent sunburn. Such sporadic use of sunscreens doesn't provide protection from the harmful effects of chronic sun exposure, and it could actually contribute to solar damage of the skin by over-extending time in the sun. Most men don't wear these sunscreens on a daily basis because of the heavy feel on their skin, and the extra step it would add to their daily regimen.
Solar F/X Saving Face Balm was developed with just that in mind. This novel formula combines the desirable properties and good feel of a luxurious prestige after shave balm with daily protection from the aging effects of the sun, while providing anti-aging skin conditionioners, along with moisturizing and nurturing properties in one easy, convenient step. The beauty of Solar F/X Saving Face is that it makes skin protection simple, easily incorporated into a daily routine following shaving. The balm has astringent properties that tone and tighten the skin. Vitamins A and E moisturize and soften, vitamin C binds with the skin's collagen to help repair damaged collagen while preventing further damage. These anti-oxidant vitamins work together with a broad spectrum UVA and UVB sunscreen to strengthen, protect, and visibly slow down the aging process. Solar F/X Saving Face is meant for men of all ages and skin types. The balm goes on without the heavy feel of a sunscreen and incorporates 7 botanicals that provide skin softening properties while providing relief from irritation. Its fragrance is derived from essential oils, is light, natural and doesn't linger.
Solar F/X Face Prep Gel is the first step in the Solar F/X Men's Skin Care System. It is actually four products in one. It Lubricates the beard for a perfect shave, Cleanses with a penetrating, non-drying lather, Exfoliates to remove dull and lifeless skin and Conditions with 6 botanicals that leave the skin feeling comfortable and refreshed. Solar F/X Face Prep is designed gentle enough for everyday use and prepares the face area for maximum penetration and most efficient use of the Saving Face Balm.
Solar F/X Sport is not your typical "day at the beach" sunscreen. It was designed for the discriminating athlete, both amateur & professional, who wants sun protection that doesn't get in the way of performance. Maximum comfort is achieved not only by what is in Sport, but what isn't. Absent are heavier ingredients that form a barrier against water and result in retention of body heat. Solar F/X Sport was designed so that every component, except the sunscreens and anti-oxidants, "flash off", making it quick drying and ultra light on your skin. The fine mist spray provides a refreshing and easy application. There's no need to rub on this sunscreen.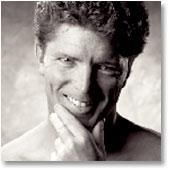 "The best sunscreen is the one that you will wear everyday."
--Stephen Hess (Owner/developer of Solar F/X)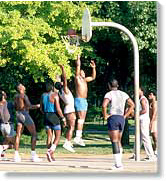 All skin types need daily protection.